Dubai, the opulent metropolis of the United Arab Emirates, beckons travelers from around the world with its iconic skyline, desert vistas, and coastal splendor. One of the best ways to explore the beauty and grandeur of Dubai and the UAE is by embarking on a road trip in a rental car. Whether you're behind the wheel of a Rolls-Royce, Lamborghini, Range Rover, Bentley, or even a car from Friends Car Rental, these journeys promise unforgettable experiences. In this article, we'll discuss the International Driving Permit (IDP) requirements and guide you through the top road trips to take in Dubai and the UAE.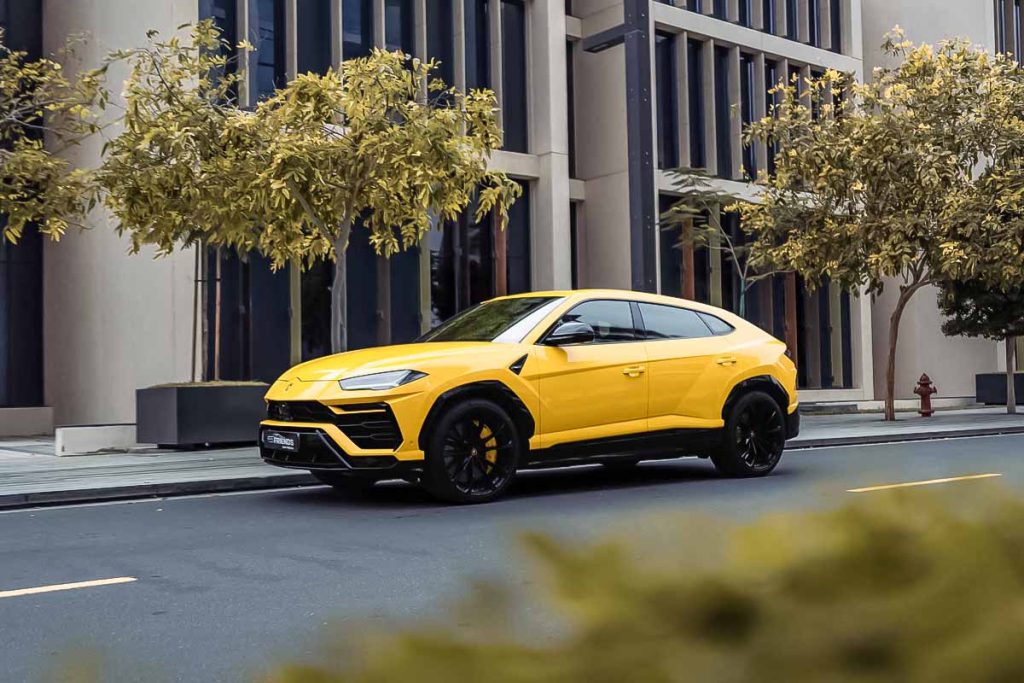 Understanding International Driving Permits (IDPs)
An International Driving Permit (IDP) is a globally recognized document that allows you to drive in foreign countries where your native driver's license may not suffice. Before embarking on a road trip in Dubai and the UAE, it's crucial to understand the IDP requirements:
Check If You Need an IDP: Dubai and the UAE recognize driving licenses from numerous countries, including the United States, Canada, the United Kingdom, Australia, and many European nations. However, some countries' licenses may not be accepted. Ensure you verify whether you need an IDP before your trip.
Obtaining an IDP: If your home country's driving license isn't accepted in Dubai and the UAE, obtaining an International Driving Permit is essential. This typically involves providing necessary documents and paying a fee. Reach out to your local automobile association or licensing authority for guidance on obtaining an IDP.
Top Road Trips in Dubai and the UAE
Now that you're equipped with the knowledge of IDP requirements, let's explore some of the most breathtaking road trips to undertake in Dubai and the UAE in a rental car:
Dubai to Abu Dhabi: The journey from Dubai to the UAE's capital, Abu Dhabi, is a classic road trip. Along the way, you'll witness the striking contrast between the modernity of Dubai and the cultural richness of Abu Dhabi. Don't miss iconic attractions like the Sheikh Zayed Grand Mosque and Ferrari World.
Hatta Mountain Road Trip: Head east from Dubai to Hatta, where you'll be immersed in the stunning Hajar Mountains. The drive offers breathtaking views of rugged landscapes, wadis (valleys), and the tranquil Hatta Dam. It's a perfect escape from the city's hustle and bustle.
Jebel Hafeet Road Trip: Located in Al Ain, Jebel Hafeet is the UAE's second-highest peak. The road to the summit is a marvel of engineering, featuring hairpin bends and panoramic vistas. Once at the top, you'll be rewarded with breathtaking views and the opportunity to relax in natural hot springs.
Liwa Oasis Desert Drive: Venture southwest to the Liwa Oasis, where you'll discover the awe-inspiring Rub' al Khali, or the Empty Quarter. This is the world's largest continuous sand desert, where endless dunes stretch as far as the eye can see. A desert safari here is a must for adventure enthusiasts.
Ras Al Khaimah Coastal Drive: Take a scenic drive along the northern coast of the UAE in Ras Al Khaimah. This route offers stunning views of the Arabian Gulf and the dramatic Hajar Mountains. Explore picturesque beaches, historic forts, and the scenic Al Jazirah Al Hamra fishing village.
Renting a Luxury Car for Your Road Trip
To make your road trip in Dubai and the UAE truly unforgettable, consider renting a luxury car from reputable agencies like Friends Car Rental. Whether you opt for a Rolls Royce rental, Lamborghini rental, Range Rover rental, or Bentley rental, these luxurious vehicles will elevate your journey to a whole new level of comfort and style. Here's how to go about it:
Select Your Dream Car: Choose a luxury car that suits your preferences and the demands of your road trip.
Choose a Reputable Rental Agency: Research and select a rental agency known for its well-maintained fleet and excellent service.
Review Terms and Conditions: Carefully go through the rental terms, including duration, mileage limits, insurance coverage, and any extra fees.
Book in Advance: Secure your desired luxury car well in advance of your travel dates, especially during peak tourist seasons.
Prepare Your Documents: Ensure you have your valid driver's license and IDP (if required) when picking up your rental car.
Inspect the Vehicle: Conduct a thorough inspection of the car before driving off to document any pre-existing damages.
Enjoy the Journey: Once on the road, embrace the freedom and excitement of exploring Dubai and the UAE in style and comfort.
Embarking on a road trip in Dubai and the UAE is a thrilling way to explore the rich landscapes, culture, and history of this captivating region. By understanding the International Driving Permit requirements and choosing a luxury car rental from agencies like Friends Car Rental, you can embark on these incredible journeys with confidence and style. Whether you're captivated by the modernity of Dubai, the rugged beauty of the mountains, or the tranquility of the desert, the UAE offers a diverse range of road trip adventures that await your discovery.